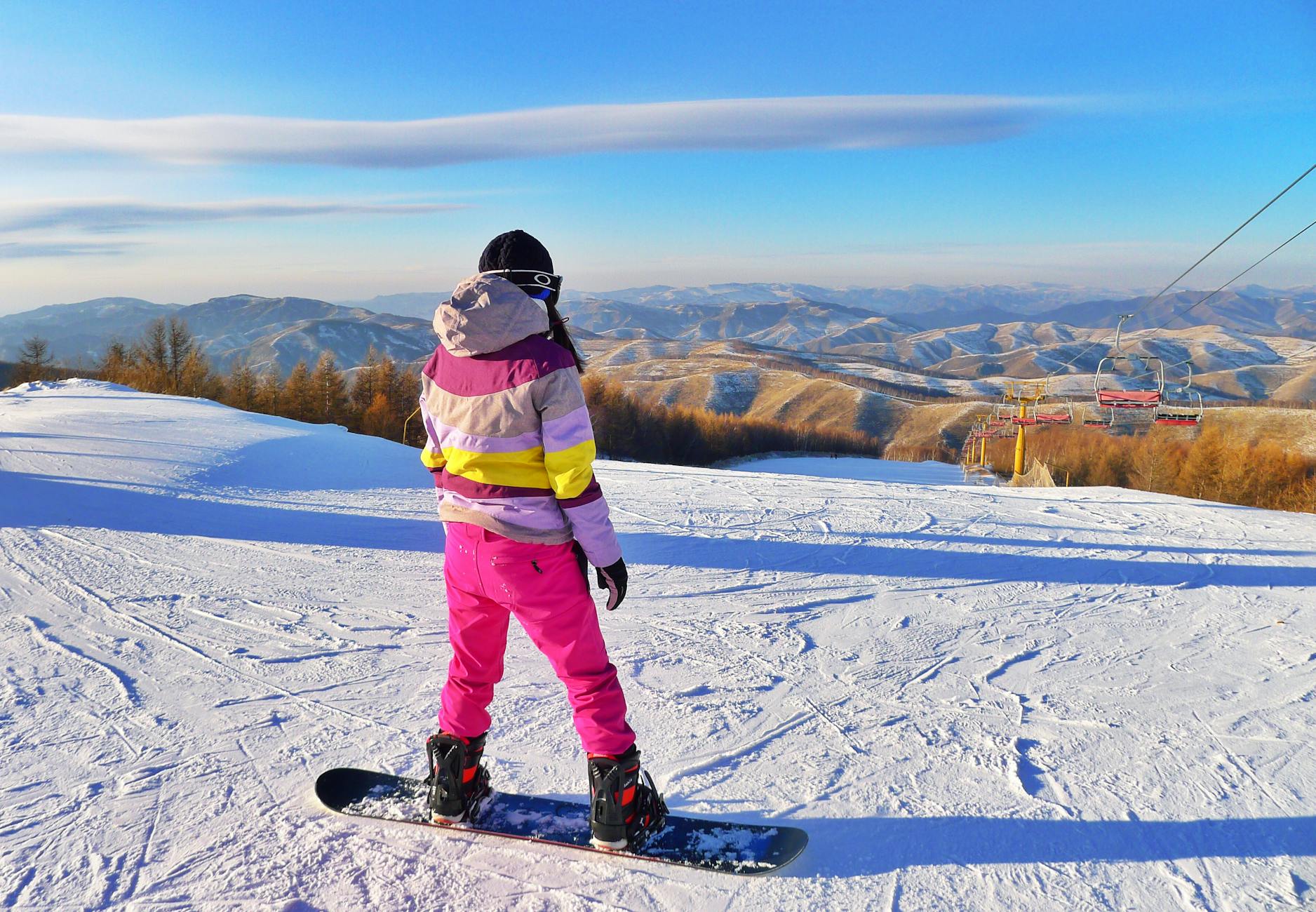 image source: Pexels
One of the best things about winter weather is winter sporting activities. Snowboarding is one of the most popular winter sports if you are thinking of hitting the slopes this season you are also probably thinking about investing in some new boots. With so many new features finding the best pair of snowboard boots can seem like a tedious task. But fear not, to help you find the best pair of boots we are reviewing the best Thirty Two snowboard boots on the market. Read on to learn about snowboard boots, what you should know about snowboard boots before you buy them, and the best Thirty Two snowboard boots to buy.
Thirty Two Snowboard Boots FAQ
Before you find out about the best boots, learn a little about the factors that make up the best snowboard boots.
1. What Should You Know about Thirty Two?
Thirty Two is a rider driven snowboarding brand. They are one of the most respected and user-friendly snowboarding boot brands. They were started in 1955 and are known for pushing out new technology in snowboarding boots and using eco-friendly materials.
2. How Do You Find the Right Fit?
The right fit is incredibly important for your snowboarding boot. Obviously, personal preference comes into play when thinking about fit. Some people will want a fit similar to an ice skate, and some will want their fit to feel like a sneaker. But in general, your snowboarding boot should have a tighter fit than a regular shoe. Being able to lift your heel out of the cup of the boot means they are too loose. Your feet and ankles should feel snug. This helps you switch from edge to edge on your board. But if your toes can't wiggle that means the boot is too tight. Your toes should barely graze the toe cap.
3. What Should You Know about Stiffness and Flexibility?
Snowboarding boots can range from incredibly flexible in fit to incredibly loose or incredibly stiff. What you want depends on your expertise level and what type of rider you are. A beginner snowboarder will want softer boots and an advanced boarder will want the increased control that comes with stiff boots. In terms of types of riding, a park rider will look for softer boots but someone headed to the backcountry will want stiff boots. Mountain snowboarders will want a boot that is in the middle of soft and stiff.
4. What Are the Different Lacing Systems Used in Snowboarding Boots?
Every boot will have a lacing system that falls into a category. Frequent boarders are often incredibly partial to their lacing system. But they all have their advantages. Some common lacing systems include:
Boa
Boa laces speed up the process of tying your laces. No one wants to spend time lacing their boots when there are mountains and snow to get to. Boa laces allow you to slip your feet in and crank the dial to tie up your laces. Boa even makes sure you don't have to remove your mittens or gloves to work the crank.
Speed Zone
Speed zone laces or quick pull laces are also a fast lacing option for those who don't want to waste precious seconds away from the snow. There are several speed zone lacing options like pull strings. These types of boots will have a pull string on each side of the boot. One string will control the top area of the foot and the other string will control the tightness of the boot around the shin. Another type of quick pull lace is a lever lace. These types of laces will have a middle toggle that brings the laces together at the top with a lever. Pulling the lever tightens your cables at the same time.
Traditional
Some snowboarders live and die by their traditional laces. They do take longer to get on and off than other types of laces but they have their benefits too. Manual laces give you more control over where the tightness of your boots is felt. You can tighten specific areas as opposed to just general regions of the boot. Traditional laces are also easily replaceable and don't require technical repair if your laces break.
Hybrid
Hybrid snowboard boot laces combine traditional lacing with quick pull lacing. You pull, twist, bop, and push to end up with the perfect fitting boot.
5. What Should You Look for in a Good Snowboard Boot?
The best snowboarding boots will keep your feet as warm as possible while also being responsive to your movements. Getting a bad boot can cause pain and in the worst cases even injury.
How We Reviewed the Best Thirty Two Snowboard Boots
Thirty Two snowboard boots have some of the largest collections of snowboard boots around. To determine their best boots, we looked at the price, lacing, fit, stiffness, flexibility, and materials. Each review will go over their key features, the pros, and cons of each boot, and the boots lacing system.
Overall Price Range of Thirty Two Snowboard Boots
The price range of the reviewed Thirty Two snowboard boots ranges from around $130 on the low end of the spectrum to around $400 at the high end of the spectrum.
What We Reviewed
Thirty Two STW Boa Snowboard Boots
Thirty Two Lashed Snowboard Boots
Thirty Two TM-Three Snowboard Boots
Thirty Two Zephyr Snowboard Boots
Thirty Two TM-Three Grenier
Women's Thirty Two Jones MTB
Thirty Two STW Boa Snowboard Boots
Features
These boots give the rider the conscience of the Boa lacing system combined with several other ease of use features. This makes these boots perfect for the beginner rider. Features like the comfy tongue, heat moldable comfort liner, and cozy cuff encapsulate the foot in total comfort and eliminate pressure points. Other features include the evolution outsole to help riders deal with every type of weather condition and the Grip & Rip Heel Hold to dial in the right heel lock. These boots are stiffer and have received a flexibility rating of 2/10 from Thirty Two.
PROS
Boa lacing
Comfortable
Good for beginner to intermediate levels
   CONS
Not very flexible
Sizing issues
Need to be taken to a repair shop if broken
Thirty Two Lashed Snowboard Boots
Features
These snowboard boots have been a staple for years. The boot is good for entry level to intermediate riders who have a mid to wide foot size. It has a 3-D molded tongue to make lacing easier and custom molded EVA for high impact cushioning. The lace lock helps improve the heel hold and fit. Customers report that the boot is comfortable, stable, and light.
Thirty Two uses a single density intuition Ultraton foam for increased cushioning and adds an anti-microbial coating to help eliminate any odors that come along with riding. Other features include the articulating cuff that helps with shell distortion and performance backstays for increased flex and durability.
PROS
Versatile
Long lasting
Many features
   CONS
Might need to invest in better quality laces
Slightly expensive for a beginner boot
Might need to order a size up
Thirty Two TM-Three Snowboard Boots
Features
These snowboard boots provide medium flex for a reliable connection to the deck which is perfect for intermediate to advanced riders. The boot has three customizable fit tools to comfortably hold your foot down. These are the molded tongue for lacing and flex, the recoil flex control which lets you have customizable boot flex inserts, and the power cuff which lets you adjust your support. The boot also features an articulated cuff to eliminate shell distortion and a molded toe cup for reinforcement. Other features include an elite liner and an elite harness for comfort and support.
PROS
Customizable
High-quality insole
Solid liner
   CONS
Bulkier
Not great for beginners
Pricier than other boots
thirtytwo Zephyr Snowboard Boots
Features
This boot is inspired by freestyling. The boot is simple and removes all the gimmicks of more high tech snowboard boots. Despite the lack of frills the boot is still heat molded for a comfortable, customized fit and has a 3-D molded tongue for easier lacing. It has an even flex and no pressure points. The team harness keeps your heel locked in and the team footbed provides additional arch support while you're on the mountain.
PROS
So comfortable
Customizable
Affordable
   CONS
Break down period is quicker than others
No high-tech features
Lace blowouts
Thirty Two TM-Three Grenier
Features
This boot has a medium to stiff fit and is best for intermediate to expert riders. The sizing to true and despite Thirty Two's reputation for being better for medium to wide set feet, this boot does fit a narrow foot. Customers report that this boot is extremely comfortable and warm. The articulate cuff makes it an extremely good mountain boot. The stiffness of the boot helps on turns and the boot also has good shock absorption and flex retention. Other features of this boot include Exo Armor and Storm Shields for longevity and an elite footbed and adjustable arch support for comfort.
PROS
Excellent comfort level for a stiff boot
Good for turns
Can fit narrow feet
   CONS
Traction issues
Might be too stiff for beginner riders
The light soles aren't good for gripping
Women's ThirtyTwo Jones MTB
Features
This boot is versatile and good for everything from mountains and split boarding to backcountry and pow slashes and more. It is packed with technology features like the heat moldable liner and energy foam provide comfort, support, and smooth flex. The boot stiffness is able tobe adjusted on the fly with Recoil Flex Control. The Vibram outsole gives the boot nice grip and lots of traction for hiking while the Walk Mode Collar lets you take longer strides. The boot is great in sub-zero temperatures and even has a lace cover to make sure your laces don't freeze.
PROS
Adjustable stiffness
Awesome features like Walk Mode Collar
Great for almost any condition
   CONS
Somewhat expensive
Unforgiving descent
Might be overwhelming for a beginner
The Verdict
The best snowboard boot will depend on what type of rider you are and what expertise level you have. The best Thirty Two snowboard boots will have features that meet your specific needs, but the best of the Thirty Two snowboard boots overall is the Women's Thirty Two Jones MTB for its versatility in every condition and riding style.
But this boot will not be the best option for those on a budget or those looking for a simple, straightforward snowboarding boot. If you are looking for a simple snowboarding boot that is budget conscious the Thirty Two Zephyr Snowboard Boot is your best option. Whatever boot you choose we hope it fits your needs in comfort, ability, and stability. Happy riding!